Welcome to Homeschool Blog Parade!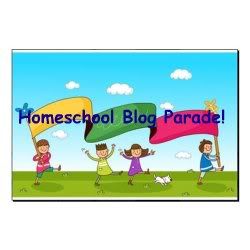 To kick off the blog we have a special event. First, to find out more about Homeschool Blog Parade, read the Getting Started on the Parade Route-post. Follow the directions there to become our first official Grand Marshall! (check back often for new comments to meet the criteria for being chosen.)

For our kick off sign the Mr. Linky with your name and a link to your blog post on the topic of back to school, or not back to school. It will be so much fun to read about how everyone kicked off their year!

Giveaway! One random winner will be chosen to win a small gift package with school goodies mailed to them. To enter, leave a comment on this blog entry saying "Joining the parade contest," and writing a blog entry about the contest with a link to the Homeschool Blog Parade blog. One winner will be chosen at random and notified on their blog in the comment section of their post. Good luck!

See you on the parade route!!!